Sometimes you have more than a "dump run", but not enough for debris box.
That's where the ACES Mini Bins can help. Available in 3 yd & 6 yd sizes. They are delivered with a smaller truck and can be dropped in a convenient location for easy loading.
Mini Bins are great for a garage clean out, moving, yard clean up, you name it.
Not recommended for bulky items like furniture or mattresses.
Call for pricing, initial payment includes the haul (delivery & removal), the county sur-charges and up to 1000 lbs. of material. Final charges are based on the weight of the materials in the bin.
We will leave the bin on site up to seven days. If you need to keep the bin longer than seven days, there is a daily rental fee.
Any exchanges restart the seven-day counter and incur an additional haul charge along with the weight of the previous box.
AVAILABLE BINS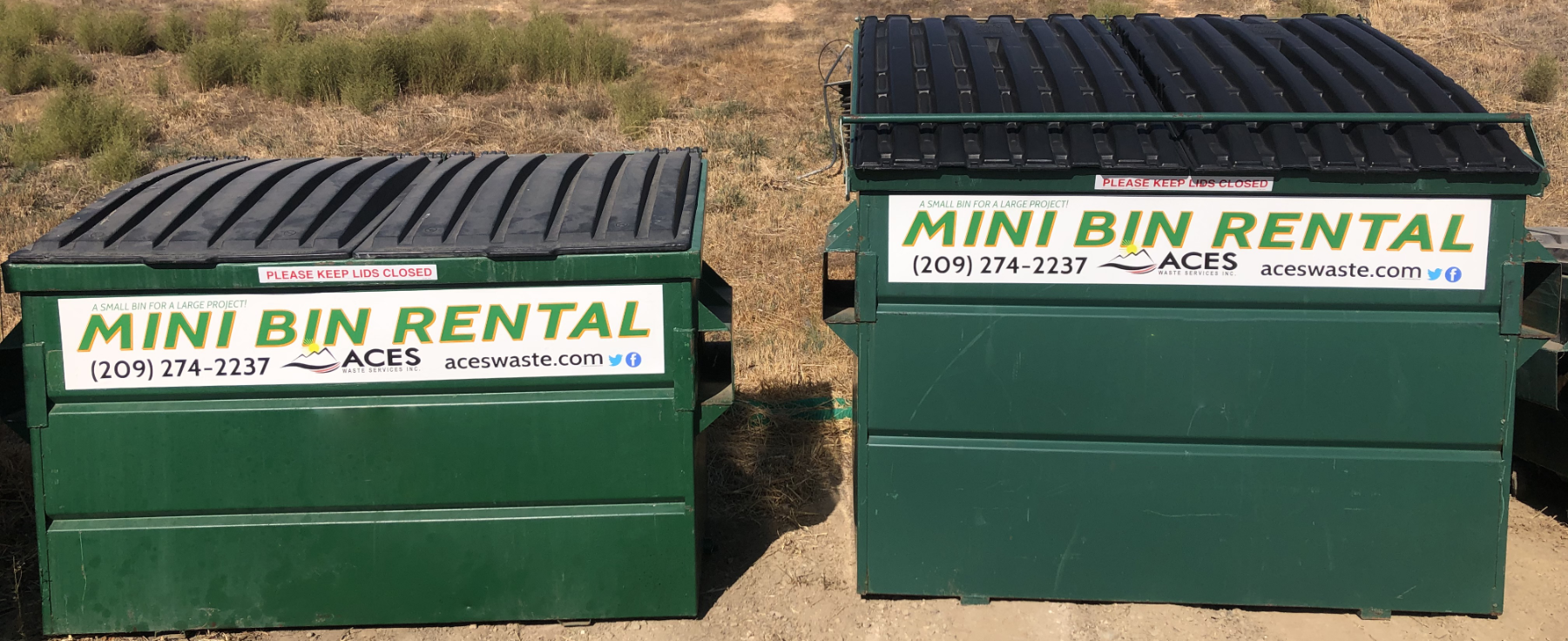 3YD
---
4' Height
4' Width
6' Length
6YD
---
5' Height
5' Width
6' Length
Items Not Accepted
Due to State and County regulations we do not accept any of the following items in a Mini Bins:
U-waste: household batteries, fluorescent tubes, mercury thermostats or switches
Electronic devices: televisions, computers, radios, VCRs, cell phones, etc.
Injection needles or medical waste
Pharmaceuticals of any kind
Liquids of any kind: antifreeze, brake fluid, gasoline, used oil, pool chemicals, paint, thinners, pesticides, insecticides, etc.