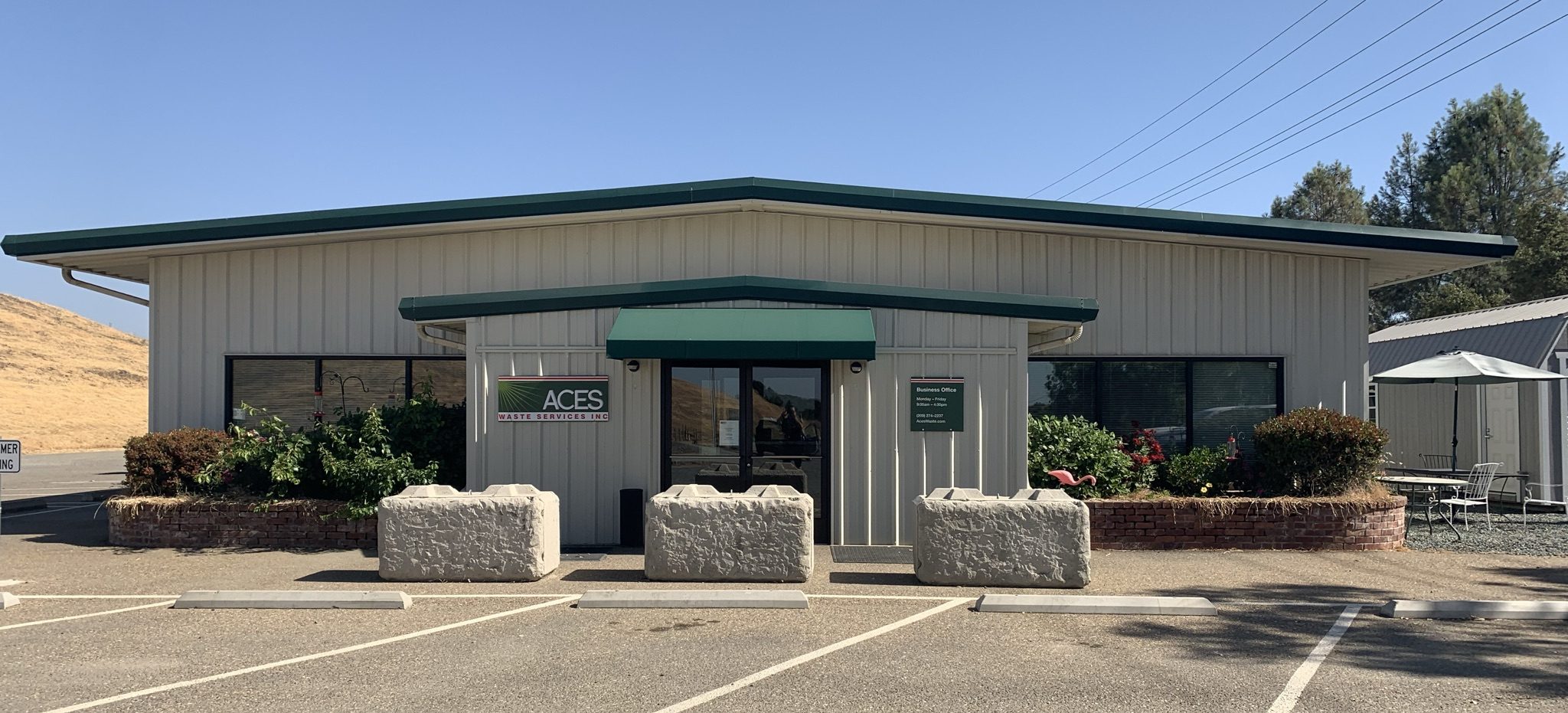 Solutions, not just Services
ACES Waste Services, Inc. is locally owned and operated. We have been proudly serving Amador County and the surrounding areas since 1976. As community members we have a vested interest in keeping the local environment clean and responsibly managing waste disposal and recycling. We do this for you, for us and for the health of the environment.
At ACES we believe that a comprehensive and eco-friendly approach to waste disposal is required in order to keep the environment healthy. We take pride in providing responsible waste management and recycling solutions. Utilizing the newest technologies and equipment, we make waste collection, disposal and recycling as green as possible.
Our staff is here to serve and available to answer questions and provide solutions. When you call ACES you will not be routed through an automated maze of options – you will speak to one of our trained representatives.
We provide both commercial and residential solutions for waste management and recycling. We encourage ACES customer to help create a sustainable and greener environment by utilizing our recycling options whenever possible.
As a locally owned business whose owners and staff reside within the community, we are proud to support the following local organizations.
Italian Benevolent Society
Motherlode Youth Soccer League (MLYSL)
Native Sons of the Golden West